DBCI News
DBCI is dedicated to driving industry innovation through the development of new products and superior services. We share this information with our customers and educate the public on how to achieve the greatest value and performance from DBCI products and services.
DBCI's Parent Company Merger Finalized
Dear DBCI Partner—
In July of this year, we notified you that our parent company, NCI Building Systems, announced its intent to merge with PlyGem—North America's residential vinyl siding and windows market leader. This merger was finalized today, November 16, 2018.
The strength of the combined company will enable our team to provide you with:
a convenient, one-stop shop for exterior building needs
a wider range of high-quality exterior building products
additional expertise that supports the development of innovative products and solutions
While this represents positive opportunities for growth, it does not change how you do business with us on a day-to-day basis. You can continue to interact with your DBCI team the way you do today.
The below letter from Jim Metcalf, chairman and CEO of the new company, contains additional details about the merger. To stay informed as additional products and services become available, please subscribe to our newsletter.
We are excited to begin leveraging this opportunity to better serve you and remain committed to providing exceptional customer experiences along the way. As always, if you have any questions, please don't hesitate to reach out to me or any member of the DBCI team.
Thank you for your continued partnership.

Rich Saginaw,
President - DBCI
---
Dear Valued Customer,

In July, NCI Building Systems and Ply Gem announced that the two companies would merge to become one organization. I'm pleased to inform you that effective today, November 16, the merger has been finalized. Through this transaction, we have formed the leading exterior building products company in North America. With more than 20,000 associates across 80 manufacturing, distribution and office locations, we are excited to bring you a broader portfolio of products and solutions.

Historically, each company has held strong, prominent positioning – NCI Building Systems as the largest integrated manufacturer of metal building products for the commercial market; and, Ply Gem as a leader in the residential market, ranking as the #1 manufacturer of vinyl siding and vinyl windows in North America. Now together, our new company establishes the leading exterior building products manufacturer – well-positioned to offer a broad portfolio to meet the needs of both residential and commercial customers, across all channels for both the new construction and repair & remodel markets.

As the CEO, I understand the importance of a strong team and am honored to now be leading this new organization with a team of extraordinary professionals who are key to our customer relationships including:
John Buckley, President of the US Siding Group
Preston Bowen, President of NCI Insulated Metal Panels
Ron Cauchi, President of Ply Gem Canada
John Kuzdal, President of NCI Group Manufacturing
Jessica Navascues, President of NCI Buildings Group
Don Riley, CEO of the NCI Division
Art Steinhafel, President of US Windows Group
Joel Viechnicki, President NCI Components Group
Together, we aspire to be the destination of choice for your building product needs and pledge our commitment to the ongoing development and innovation of new product solutions.
Our main focus is to continue to service your needs and leverage the unique strengths of each company to exceed your expectations. We are collectively committed to be the most reliable company in the building industry and have prioritized delivering the best product quality and first-class customer service every day. You should continue to work with your existing NCI and Ply Gem team in the same way you do today. We appreciate your business and continued support, and I look forward to growing our business together.
Thank you,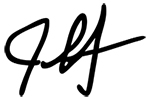 Jim Metcalf,
Chairman and CEO