DBCI Blog
The Power of Innovation. The Strength of Commitment. Steel roll-up door tips, tricks and industry updates from DBCI.
DBCI Blog
/
Quick Tips for Self-Storage Upgrades
Quick Tips for Self-Storage Upgrades
Posted on March 25, 2021 by DBCI
Self-storage facilities often look great when they're brand new, but what happens as they age? As the number of self-storage facilities continues to increase, keeping your facility upgraded helps you stay competitive within the market. Considering these self-storage upgrades can help set your business apart.
Common Self-Storage Upgrades
A secure, modern-looking facility is most likely to attract new renters, maintain tenants and allow you to charge premium rates. Some common upgrades to consider that can help you realize greater returns on include:
Paint updates
Roll-up door replacement
Hallway system and unit partition updates
Unit mix optimization
Adding new buildings with additional units
Security upgrades
In many cases, making these small updates to your self-storage facility can improve curb appeal and give potential customers a better overall first impression of your business.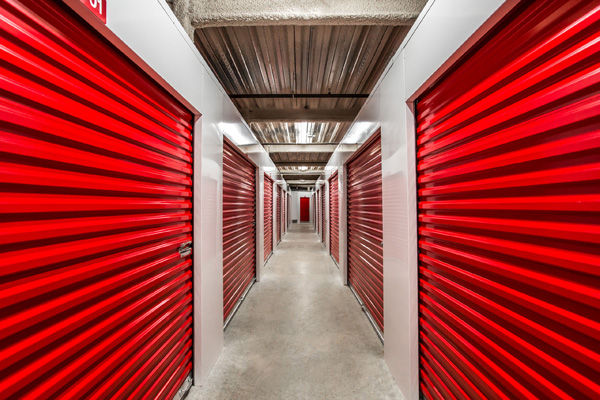 Elements of Self-Storage Upgrades
There are several components that you should consider when refreshing your property.
Doors that Make a Difference
One of the first things to assess when undertaking self-storage upgrades is the size, condition and suitability of unit roll–up doors. You may need to touch-up paint on doors that still operate effectively, or you may want to replace older doors that no longer function properly. If unit doors are exposed the elements, consider upgrading to wind-certified roll-up doors to ensure unit contents remain undamaged in harsh weather.
Additionally, well-established facilities may find that the original unit mix no longer supports market needs. As the needs of local demographics change, it's important to re-assess your facility's unit mix to ensure you maximize rentable space.
Hallway Systems and Unit Partitions
Beyond the roll-up doors, the enclosing elements of rental storage units may also need attention. Storage spaces can be effectively enclosed using non-load bearing, corrugated or flush metal partitions as interior dividers between storage units. Roll-up door manufacturers can meet this need with metal hallway systems, an often undervalued element of storage units. Similarly, non-structural metal unit partitions commonly separate rental units. Any of these partitions can be efficiently and economically integrated into a refurbished storage facility. To use your space most effectively, work with the manufacturer to create the ideal unit mix for your business.
Enhancing Building Exteriors
Often, the look of the outside of your facility either invites or detracts potential renters. Even if all units elements look and operate like new, renters may not consider storing their valuables in them if the building exterior looks worse for wear. Simple ways to combat this are to clean and/or freshen the paint on exterior walls. This is relatively inexpensive to do and can instantly modernize your facility. Additionally, making unit door visible from outside the building is a good way to showcase your business. This can be done by featuring glass exteriors that allow passers-by to see the units inside, or by incorporating dummy doors into the building design. Both options are very effective in promoting your business to traffic that may otherwise not have visibility to your business.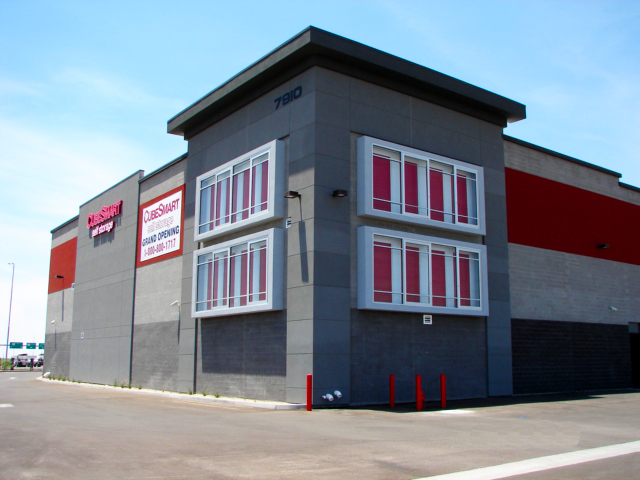 Additional Considerations for Self-Storage Upgrades
Beyond upgrades to existing components, there are several opportunities that can make a big difference in your facility performance.
Security
To gain and retain tenants, it's important to provide them with peace of mind that their property will be safe in your facility. Several protective and damage-preventing features such as kickplates, corner guards, column wraps and wall wainscoting are available and help keep facilities looking good over time. Additionally, burglar bars or mesh panels can fill gaps commonly found between the top of units and the ceiling. Adding horizontal mid-span bars to reinforce partitions can prevent breaches or damage there. Additionally, a range of roll-up door locks and latches can be a vital part of any facility seeking to ensure security.
ADA Requirements
The Americans With Disabilities Act of 1990 prohibits discrimination against individuals with disabilities. This means that private entities such including self-storage facilities must maintain a facility that's physically accessible. This legislation requires businesses to remove barriers that limit access of persons with disabilities. If your facility isn't up-to-date, it's important to comply by making your self-storage business accessible to all. Check with your roll-up door manufacturer to find out more about their accessibility kits.
Additional Retail Opportunities
Another specialty consideration for self-storage upgrades is making moving products available for sale at your facility as retail items. Offering the convenience of boxes, packing paper, tape and more can not only delight your customers, but is also an additional revenue stream.
Putting it All Together
In many cases, these simple self-storage upgrades can make all the difference for your facility and ultimately improve your bottom line. Keeping your facility in-line with industry standards provides your customers with the functionality and security they need without sacrificing aesthetic quality.
Overall, the key to successful self-storage upgrades is to work with a manufacturer that specializes in self-storage products, including high-quality metal roll-up doors, hallway systems and accessories. To learn more about the many different options available for self-storage refurbishment, contact your local DBCI representative.