DBCI News
DBCI is dedicated to driving industry innovation through the development of new products and superior services. We share this information with our customers and educate the public on how to achieve the greatest value and performance from DBCI products and services.
DBCI's Wind-Certified Roll Up Doors Help Pineyard Steel Curb the Costly Effects of Hurricane Matthew
One of DBCI's customers, Pineyard Steel, experienced the difference a high-quality, wind-certified steel-curtain roll up door makes first-hand during to Hurricane Matthew. The storm made initial landfall in Haiti and Cuba as a Category 4 hurricane on October 4, 2016 and continued on to rip through the Caribbean and several states along the east coast of the US before dissipating on October 9. Preliminary estimates reveal that Matthew—the lowest latitude hurricane on record to reach a Category 5 rating in the Atlantic Basin—has caused more than $6.9 billion in damage, with much destruction yet to be quantified. These conditions are a direct result of not just rising water—which captured headlines particularly in the United States—but also wind damage.
Striking Freeport, Grand Bahama on October 5 with sustained winds of 100mph and gusts up to 121mph, the storm shut down the city's port, schools, hospitals, banks, airport and many of its roads for weeks as the damage sustained included flooding, downed trees and power lines and, of course, destruction to buildings and infrastructure caused by extreme winds. The Bahamas is estimated to have sustained around $600 million USD in damages, and parts of the community is still struggling to regain services including power and internet access.
The owners of Pineyard Steel credit the wind-certified doors purchased from DBCI for minimizing the damage they experienced as a result of Hurricane Matthew's high winds. Pineyard features warehouses outfitted with roll up doors of varying quality as the owners are in the process of upgrading all of the roll up doors on their property to wind-certified doors. Below is a comparison of the lower-quality steel doors they haven't yet replaced followed by the wind-certified steel-curtain roll up doors provided by DBCI that withstood the effects of Hurricane Matthew without any damage.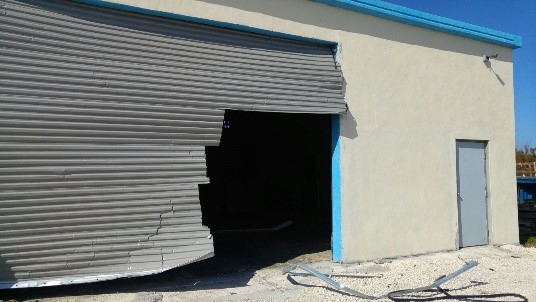 Figure 1: Damage caused by inadequate roll up doors at Pineyard Steel during Hurricane Matthew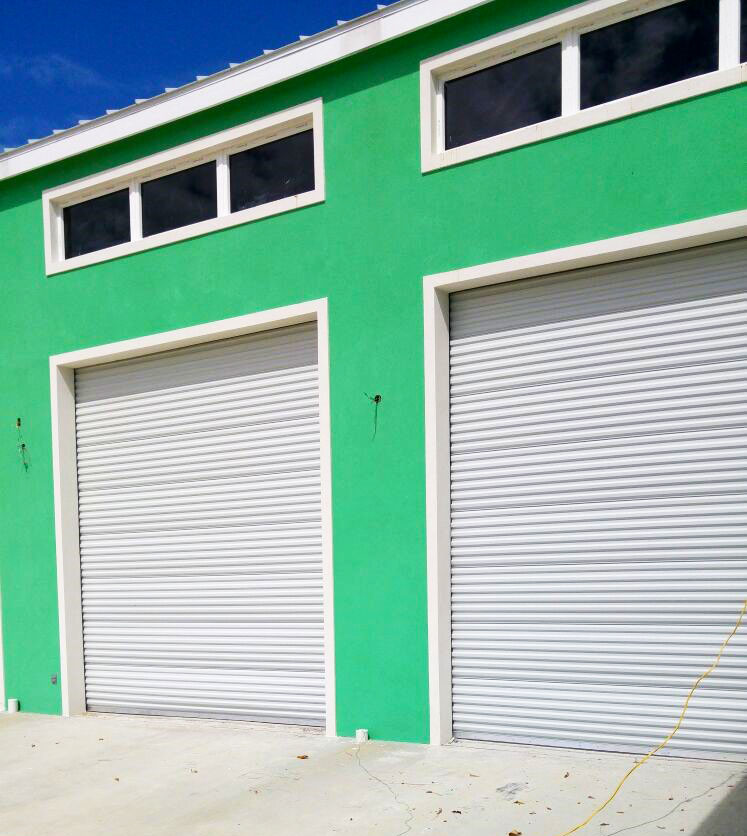 Figure 2: DBCI's wind-certified roll up doors at Pineyard Steel after Hurricane Matthew
For Pineyard Steel, the addition of DBCI's wind-certified, steel-curtain roll up doors has greatly reduced, and in many cases prevented, the loss of property and income experienced by many other businesses in Hurricane Matthew's path. In fact, Pineyard Steel's Edney Anderson has reported that, following the storm, many business owners in his area have inquired about his undamaged DBCI doors, which did not buckle or bow, become misaligned from their tracks or separate from the framing.
The roll up doors at Pineyard Steel that had not yet been replaced with wind-certified DBCI doors were not only damaged well beyond repair, but because they were breached, they also failed to protect the rest of the building envelope and the contents of the structure. This failure can lead to other risks including the inability to keep the roof, walls and other building components intact, as well as interior damage caused by exposure such as rot and fastener corrosion, weakened door frames, interior finish damage and mold growth.
DBCI is proud to have provided a high-quality product proven to protect our customers' investments despite the wrath of one of the strongest storms experienced to date. We are excited to continue in our commitment to manufacturing superior products through state-of-the-art techniques that deliver value to our customers. For more information on DBCI's wind-rated doors, visit our wind-certified products page.