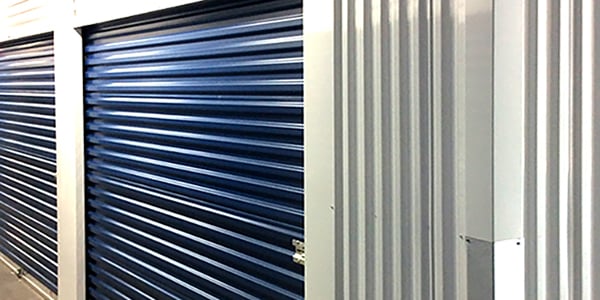 The 650 Series was engineered to protect and maintain building envelopes in extreme conditions without the heavy, weighted elements frequently required in commercial use.
Features
Curtain
26-gauge galvanized, Grade E hard steel
5/8" ribbed corrugation
All latches accept double locks and 7/16" shackles
Max opening size 10' x 10'
Bottom Bar
6063 - T6 aluminum extrusion
1 1/2" x 1 1/2" galvanized angles
Replaceable bulb astragal
Axle-Drum Assembly
1 5/16" O.D. steel axle, 14-gauge
Utilizes 9 1/2", 18-gauge drums
Oil-tempered, e-coated torsion springs, available in two springs upon request from 7' to 10' wide
Full-accessible springs for inspection and maintenance
Guide System
18-gauge galvanized steel
Pre-punched holes for anchors, slide latch, bracket attachment and head-stop attachment
Polyethylene guide strips provide easy, quiet operation
Hardware
12-gauge head stops have slotted mounting holes for proper attachment
14-gauge galvanized steel handles
12-gauge tension bracket made for additional strength
Shielded radial bearings for smooth operation
Gear-driven tensioning bracket allows for smooth adjustment
12-gauge bearing bracket on right side
Stainless steel standard latch
Options
Top and side draft stop
Weatherizing Storage Door Curtains
Can be paired with the Liftmaster 8950 motor operator
Available with insulation as the 651 Series Door
Minimum Clearance
For proper exterior door installation, a 1/2" deep rain lip must be formed in the concrete slab extending a minimum of 3 1/2" from the interior face of the jamb.