DBCI Blog
The Power of Innovation. The Strength of Commitment. Steel roll-up door tips, tricks and industry updates from DBCI.
DBCI Blog
/
How to Adjust Your Metal Roll-Up Doors
How to Adjust Your Metal Roll-Up Doors
Posted on March 25, 2021 by DBCI
When you experience difficulty either opening or closing your metal roll-up door, there is a good chance that your spring tension will need to be adjusted. Adjusting metal roll-up doors is a critical step in maintaining and prolonging the life of your metal door. The DBCI-exclusive tension set bracket is an innovative tool that accomplishes fast and safe adjustments.
The tension set bracket found on the DBCI 650 and 690 Series is the first of its kind, making adjusting roll-up doors safer, easier and faster. It enables experienced maintenance personnel to self-adjust the door within minutes unlike the older roll-up doors that lack tension adjusters and require a door technician to make any changes.
The 650 Series is designed without heavy, bulky elements that are generally seen in commercial roll-up doors, making the demand for maintenance less frequent. The oil-tempered, e-coated torsion springs that come standard with 650 Series doors are easily accessible for both maintenance and inspection. Everything from the effortless guide systems to the high-quality hardware makes these curtain roll-up doors easy to work with.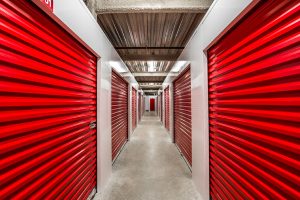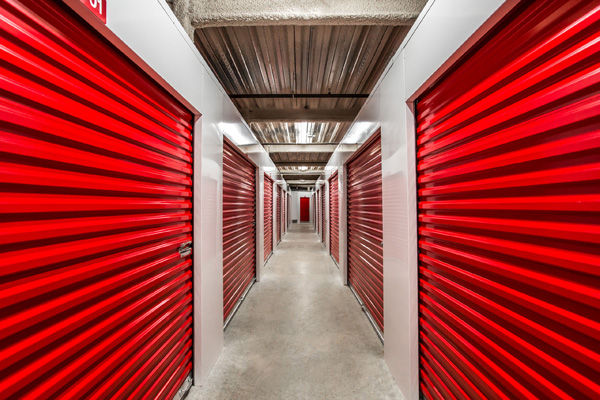 Ideal for meeting load-requirements with reduced maintenance costs, the 690 Series is engineered to avoid buckling, bowing, and misalignment. With easy inspection access, you can ensure that the left spring hook is fully engaged with the tensioner tang for strong attachment.
How to Know if Your Roll-Up Door Spring Needs More or Less Tension
If your roll-up door is easy to close and difficult to open, your door may require an increase in spring tension. On the other side, if your door is difficult to close and easy to open, you need to decrease the tension. Although DBCI's roll-up doors are designed for easy inspection and maintenance, it is recommended to have a trained professional take on the larger tasks of installing and repairing doors. The door must be fully open with the curtain wrapped on drums in order to safely adjust.
Tools Needed for the Adjustment of a Metal Roll-Up Door
Ongoing Maintenance: Adjusting Tension & Lubrication
With the door in the open position, simply insert a standard 5/16″ Allen wrench in the exposed drive and adjust clockwise to reduce tension and counter-clockwise to increase tension. If you want to use a drill attachment, be sure that it's a variable speed drill set at a low speed. In addition to increasing tension when needed, adding a light coat of lithium-based grease to springs will help reduce friction and prevent rust for maximum efficiency. Applying and greaseless lubricant, like a silicone spray to guide strips will also help keep these free of dirt buildup for longer-lasting smooth operation of roll-up doors.
For more information, contact a DBCI representative.