DBCI Blog
The Power of Innovation. The Strength of Commitment. Steel roll-up door tips, tricks and industry updates from DBCI.
Selecting Roll-Up Door Latches
Posted on March 25, 2022 by DBCI
Roll-up door latches come in a variety of styles to fit your facility. When selecting roll-up door latches, consider the appearance and functionality you desire as well as the door mount to find the best fit.
Roll-up door latches are designed for use with removable locks (sold separately). When the removable lock is in place, the latch won't slide, preventing the door from opening. When the lock is not in place, the latch slides freely, granting access to the unit.
Roll-up door latches are an important security feature for any facility. When selecting latches, look for durability and limited pry points to secure belongings. Stainless steel latches offer superior strength to protect your facility. For added security, choose latches with double padlock compatibility.
Cylinder latches are also available, featuring a circle key bolt for customers that prefer keys to padlocks. On the other hand, Overlock latches can accommodate both padlocks or cylinder locks to fit your needs. Choose from several popular styles including flat flush latches and side bolting varieties.
DBCI Roll-Up Door Latches
DBCI roll-up doors come standard with a stainless-steel mini latch which is installed prior to shipping and features double padlock capabilities. We also offer a variety of non-standard latch types.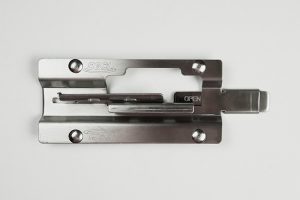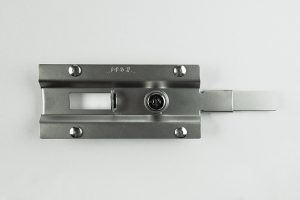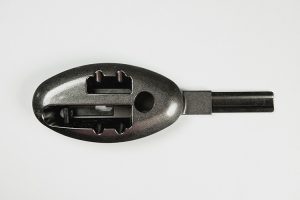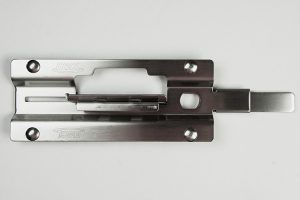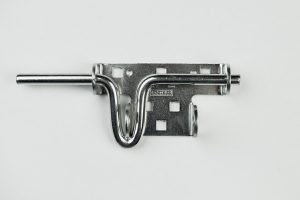 Contact our experienced sales representatives for more information on selecting latches for your roll-up doors.