DBCI Blog
The Power of Innovation. The Strength of Commitment. Steel roll-up door tips, tricks and industry updates from DBCI.
DBCI Blog
/
How to Repair Steel Roll-Up Door Scratches & Dents
How to Repair Steel Roll-Up Door Scratches & Dents
Posted on March 25, 2022 by DBCI
Repairing Roll-Up Door Scratches & Dents
Whether you own a self-storage facility, warehouse or personal storage shed, it is important to keep your roll-up doors looking great and operating smoothly. Learn more about how to prevent and repair roll-up door scratches and dents.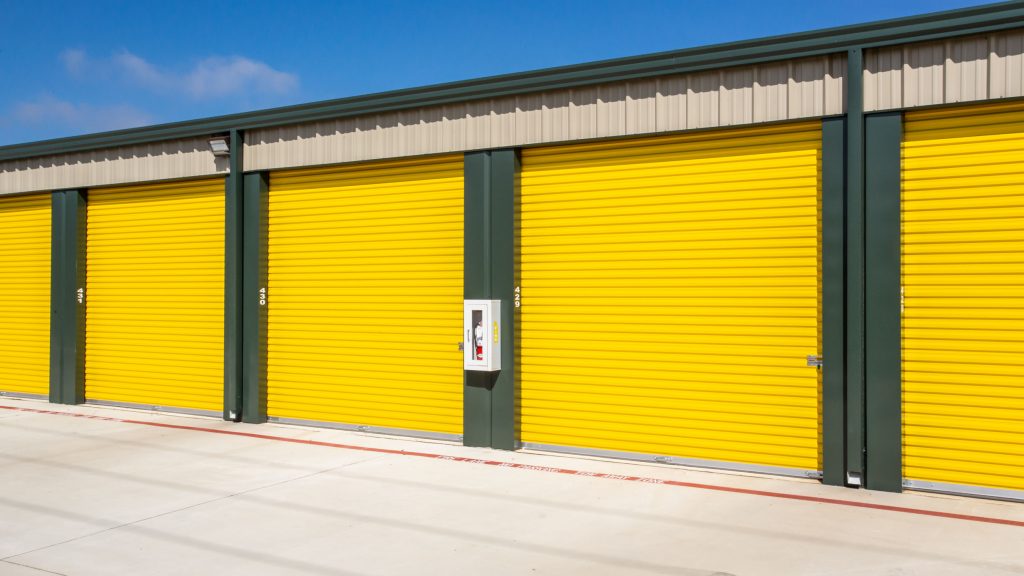 What Causes Roll-Up Door Scratches & Dents?
It's important to protect your roll-up doors during installation as damage commonly occurs during this time frame. To preserve the quality of your roll-up doors, it's important to store them properly prior to installation and use caution when installing them.
We do not recommend storing roll-up doors for extended periods prior to installation as they can become scratched or dented. No matter the time frame, however, proper storage is crucial to preventing damage. Make sure to keep your roll-up doors in their original packaging and store them in a place that is out of the way and not exposed to the elements. Instead of propping them up vertically, store them horizontally on a flat surface.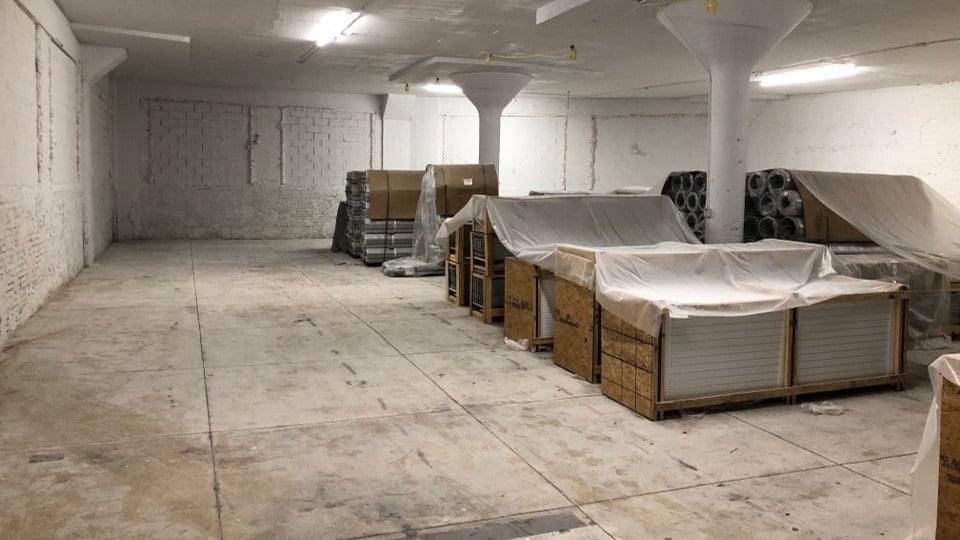 During the installation process, handle your roll-up doors with caution to avoid damaging them. Rather than sliding or dragging them across the floor, keep the roll-up doors on the skids to transport. It is also important to add padding under the straps to avoid scratching or denting the curtain.
Make sure to install roll-up doors and hallway systems at the very end to avoid scratches and dents. This will help avoid damage by the other trades such as electrical, plumbing and HVAC.
Even after the installation process has been completed, it's important to be aware of your roll-up door as it can also be damaged by everyday wear and tear. Use caution when operating forklifts and other heavy machinery around your roll-up doors as they can cause dents and scratches. Metal on metal contact can also damage the paint coating.
Assess the Damage
Once you notice a scratch or a dent on your roll-up door, start by assessing the damage. How significant is the dent? Does it prevent the door from operating properly? How large is the scratch? These are important questions to ask when deciding whether to repair or replace the steel roll-up door curtain.
Touch-up paint is ideal for smaller abrasions as it fades more quickly than the baked-on paint coating. This could cause noticeable discoloration down the line for significant touch-up areas. If the scratch is significant, it may be better to consider replacing the roll-up door curtain.
For smaller dents, you can repair them yourself. For more information on how to repair your roll-up door, contact the experts at DBCI. If the dent is large and impacts the performance of the door, you will probably need to replace the roll-up door curtain.
Ordering & Applying Roll-Up Door Touch-Up Paint
Ordering
When selecting touch-up paint, it's important to order directly from your roll-up door manufacturer. This ensures that the touch-up paint is chemically compatible with the existing paint coating and allows for better color matching.
Failure to use touch-up paint from the manufacturer could void any paint coating warranties. Make sure to understand the requirements of all warranties before selecting touch-up paint.
Applying
When applying touch-up paint, it's important to follow the specific instructions provided by your manufacturer. Before applying touch-up paint, thoroughly clean the damaged area and let it dry completely. Carefully apply touch-up paint, avoiding excess paint. Allow the paint time to dry, making sure that particles and contaminants aren't able to embed in the wet paint.
How to Repair Roll-Up Door Dents
For smaller dents, you can call a technician from the manufacturer or complete the repair yourself. If you are planning to remove the dent yourself, here are the steps you can follow:
One person should stand on the inside of the door with a 1″ steel pipe.
A second person should stand outside the door with a piece of a 2″x4″.
The person on the inside of the door should place the pipe against the dent and hit the pipe with a hammer to push the dented metal curtain back into place. At the same time, the person on the outside should be holding the 2″x4″ against the dent. This ensures that the indented metal is returned to a neutral position.
Contact one of our roll-up door experts to learn more about repairing or replacing your steel roll-up door.