DBCI Blog
The Power of Innovation. The Strength of Commitment. Steel roll-up door tips, tricks and industry updates from DBCI.
Metal Roll-up Door Safety
Posted on March 25, 2021 by DBCI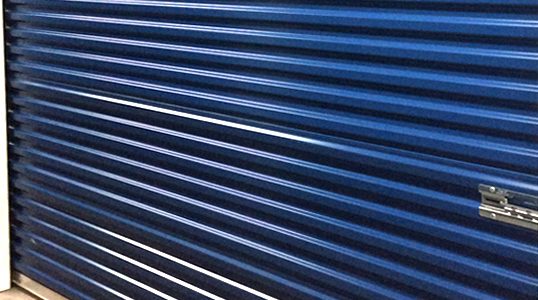 Roll-up doors are a great benefit to the operation of commercial, industrial, and storage buildings, particularly when automatic electric door operators are used at standard or high speeds. Of course, the nature of any moving object is that it can become a safety issue if not used correctly, if not protected from damage, or if not maintained properly. Any of these conditions can cause a moving roll-up door to either need attention, or worse, to malfunction and cause damage or personal injuries. The industry has paid careful attention to these safety concerns and is leading the way to address roll-up door safety.
Potential Hazards:
There are four common accidents associated with automated doors:
Entrapment:

an object or person is trapped between the door and another fixed location such as a floor due to a heavy door closing down from the top, and will not move upward to release the trapped object or person.

Downward impact:

a person or object isn't trapped, but has been hit and injured by the downward closing movement of a roll-up door.

Secondary impact:

a door that is opening back up could inadvertently harm a person as it opens upward.

Lateral impact:

a person or piece of equipment is not hit by the door but by something coming through the doorway, such as a forklift, just as a person is stepping in front of the opening door.
The following safety standards and door designs have been developed in the interest of protecting people and assets that may be near operating roll-up doors:
Roll-Up Door Safety Standard:
Underwriters Laboratories (UL) is known for testing and certifying many different types of products, particularly those that are electrically powered, and issue the "UL Label" as a recognized symbol of safety in products. Therefore, it is not surprising that UL has produced the ANSI/UL 325 standard, which broadly covers "Door, Drapery, Gate, Louver, and Window Operators and Systems." (See UL resources, or for a commentary, see DASMA reources). This is the safety standard that electrically operated roll-up commercial doors seek to comply with to address the four hazards described above. It covers electric operators for doors and other devices employed in ordinary locations in accordance with the National Electrical Code (NFPA 70). This standard includes requirements for not only the door and the electric operators, but also for accessories, such as external entrapment protection devices. ANSI/UL 325 is primarily focused on doors for vehicular use (including forklifts, carts, etc.) and assumes that there are separate personnel doors for building egress per building code requirements. As such, the standard does not address fire alarm functions of the rolling door.
Solutions:
Rolling door manufacturers that show compliance with ANSI/UL 325 have incorporated safety features into their door system in three fundamental ways: 1) by designing the hazard out of the door or minimizing its effects; 2) by guarding against the hazard; and/or 3) by providing warnings where appropriate. Some specific measures include:
Reversing mechanisms that open a door back upward if something or someone is trapped between the leading edge of the door curtain and the floor. Some reversing mechanisms intentionally stop after a few inches of upward movement to help avoid any secondary impacts or lifting a person or object up with the door.
Photo-sensors with a light beam that detect if anything is in the way of the door closing and stop the door from closing on it
Soft or flexible leading edges of the door to minimize any primary or secondary impacts
Vision panels in the door such as those found on DBCI's Commercial Roll-Up Doors to help eliminate lateral impacts
Buzzers or warning bells when the door is closing or about to impact something
The specific type and configuration of particular safety measures will vary between manufacturers, so it is important to look closely at what is offered.
Conclusion:
When specifying or purchasing commercial roll-up doors, it is important to consider the safety aspects of the doors. Look for a manufacturer who can not only show compliance with ANSI/UL 325 when necessary, but can also demonstrate the specific safety features to help your project mitigate the four common hazards associated with roll-up doors.
To learn more about safe door operations, contact your local DBCI representative.