DBCI Blog
The Power of Innovation. The Strength of Commitment. Steel roll-up door tips, tricks and industry updates from DBCI.
DBCI Blog
/
Tips for Storing and Handling Metal Roll-Up Doors
Tips for Storing and Handling Metal Roll-Up Doors
Posted on March 25, 2021 by DBCI
Now that your roll-up door has been delivered, what's next? To prevent damage to your roll-up door while storing or handling it prior to installation, here are some things you should consider: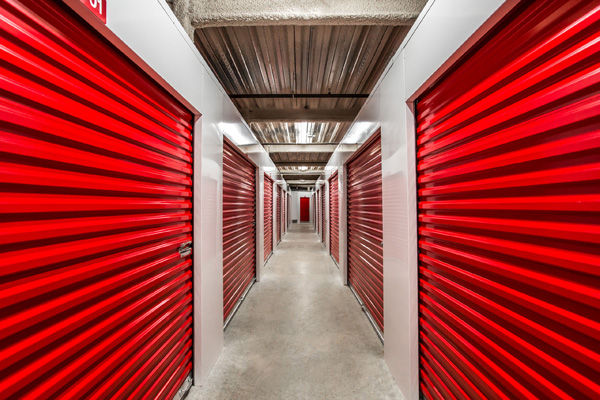 Storing Your Metal Roll Up Door
If you're not ready to install your roll up door upon delivery, it is important to properly store them. This will help you maintain the integrity of the metal curtain and door hardware. Best-practices include:
Retaining Packaging: When your door is delivered, keep it packaged and on the skid until you're ready to install it. Do not remove any of the packaging materials such as the cellophane or foam interleaf until you've begun the installation process. Also, make sure all roll-up door accessories are packaged and stored with the door to avoid losing any important components.
Protecting from Weather: Make sure that your roll-up door is stored inside with minimal exposure to the elements. If water or other particles get trapped within the door packaging, it could cause serious damage.
Clearing Storage Space: Once you've chosen a safe location to store your product, start by completely cleaning the floor in that area. In addition to large items, remove fasteners, gravel or any other small debris that can scratch, dent or otherwise damage the door. Next, remove any obstructions so the space around the door is clear.
Avoiding Chemical Reactions: To avoid unwanted chemical reactions and corrosion, do not store your steel roll up door near any dissimilar metals or strong acids.
Position Horizontally on Flat Surface: Instead of propping the doors up vertically on their ends, be sure to lay them flat on the ground until you're ready to install.
Preserve and Protect your Roll-Up Doors
To preserve your product, we recommend that you avoid storing it for extended periods of time before installation. For additional protection, you can cover your roll up door with a canvas tarp. Do not use plastic as this could cause sweating and condensation.
Handling Your Metal Roll Up Door
Whether you're moving your door to a new location or simply transporting it at the install site, there are several important considerations to keep in mind. If you need to move the product to another location, we recommend using an air-ride truck. DBCI uses these when delivering our products to ensure they aren't damaged in transit. They provide a smoother ride, limiting the possibility of damage during transport.
For ease of transport, do not remove the door from the skid. When lifting the skid and/or the doors, add padding under the straps to avoid scratches or dents. Also, be sure to use caution when operating forklift boons or any other transit vehicles to transport the skids. It's important to avoid hitting the outside of the skids with any transport vehicle.
Safety Precautions
Another important consideration for handling roll-up doors is safety. When moving or installing your door, it's important to wear the proper safety gear. This includes cut-resistant gloves, fore-arm guards, eye protection and close-toed shoes.
For more information on maintaining your roll-up door, check out our blog on extending the life of your metal roll up door. If you have any other questions about our products, contact one of our experienced sales representatives.