DBCI Blog
The Power of Innovation. The Strength of Commitment. Steel roll-up door tips, tricks and industry updates from DBCI.
DBCI Blog
/
Three Common Mistakes In Self-Storage Projects
Three Common Mistakes In Self-Storage Projects
Posted on March 25, 2022 by DBCI
Embarking on a self-storage facility construction project is an exciting endeavor. Careful planning and attention to detail during the process are crucial to ensure the success of the project. Protect your investment by avoiding these three common mistakes in self-storage projects.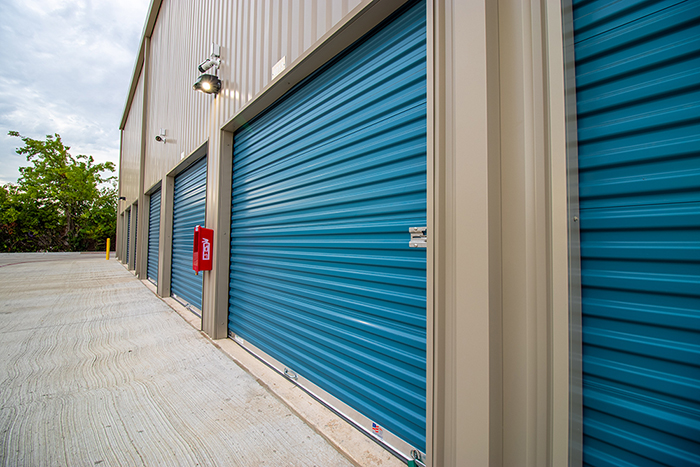 Scheduling
A successful self-storage project requires careful planning and coordination. One of the most common mistakes is scheduling the delivery of materials too early before they're ready to be installed. This can result in damage to the products.
To preserve and protect self-storage project materials, it is not recommended to store them for extended periods of time before installation. Storing products at the work site can leave them vulnerable to damage from workers and the elements. If the products are delivered too early, make sure to store them in a safe location sheltered from the elements.
To avoid scheduling conflicts, it's important that the building owner and general contractor work together to coordinate itineraries. Roll-up doors and other self-storage products should be installed after the mechanical, electrical and plumbing elements have been completed. This will allow the installers to work without interruptions.
Approval Drawings Don't Reflect the Final Building Design
Another common mistake is the failure to scrutinize or update approval drawings before the materials are ordered and produced. All materials for self-storage products are ordered and produced based on the information within the approval drawings. This includes the quantity, dimensions and color.
It's important for the building owner and contractor to look over the approval drawings before they're submitted to the manufacturer to confirm that the design reflects their expectations.
Self-storage facility components are made to order, so it's crucial that the proper specifications are communicated to the manufacturer before they begin production.
Failure to do a Detailed Walk-Through
Once the self-storage project has been completed, the building owner and contractor should do a detailed walk-through before the contractor is paid, to ensure that the work has been completed to the building owner's satisfaction.
During the walk-through, the building owner should check for:
Sharp edges on trim that still need to be capped off
Leftover materials remaining on site
Damaged products
Doors that don't open and close correctly
Doors that don't latch correctly
Wrapping It All Up
Overall, the key to a successful self-storage project is detailed planning and great communication. It's also important to work with a manufacturer that will support you throughout the self-storage project. To learn more about coordinating a self-storage project, contact your local DBCI representative.