DBCI Blog
The Power of Innovation. The Strength of Commitment. Steel roll-up door tips, tricks and industry updates from DBCI.
DBCI Blog
/
Self-Storage Security: Ensuring Peace-of-Mind for Unit Renters
Self-Storage Security: Ensuring Peace-of-Mind for Unit Renters
Posted on March 25, 2021 by DBCI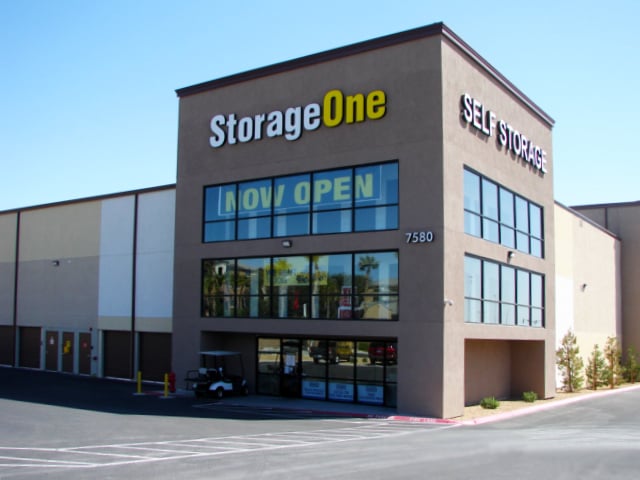 When a customer stores their belongings in a self-storage facility, there is a reasonable expectation that the items they place in their unit(s) will remain secure. Providing that security and being able to demonstrate it to current and potential renters is a fundamental characteristic, then, of the new construction, conversion or upgrade of any self-storage facility.
More Than Security Doors
Although most people focus most of their attention on the security of the roll-up doors, an opportunity exists to provide a coordinated, complete approach to security that includes pre-engineered metal partitions and accessories, including the following:
Roll-Up Doors: Selecting the appropriate door is often based on the type of building, but it can also be influenced by security needs. Metal roll-up doors are ideal for self-storage facilities as well as for mini-warehouses, barns and garages. With curtains made of 26-gauge, grade-E hard steel roll-formed with a 5/8" deep ribbed corrugation, they are built to operate smoothly over their long life-span. In locations where security is of particular concern, it may be logical to select wind-certified roll-up doors that feature components designed to perform against severe weather, particularly for facilities with outdoor units that are prone to security threats as a result of extreme weather events.
Door Latches: The door latch can often be the first line of defense against a would-be intruder. Therefore, it is very important to consider using a door latch offered by the door manufacturer to be sure that the latch is compatible with the door and that it meets the security needs of the structure and location. Some self-storage doors are designed with superior stainless steel latches to ensure that integrity is maintained through the years, and that the contents of a self-storage unit remain safe. In addition, they can be constructed with limited pry points, double-padlock compatibility and the ability to operate with magnetic alarm systems. Because latches are so important to overall unit security, a sub-par latch should not be considered, even if the door is high-quality.
Frames and Panels: Storage units are commonly constructed of metal frames and panels that help define the integrity of the storage enclosure. Commonly, they use concealed fasteners, which do more than just improve the appearance—they prevent anyone from having access to and removing screws, which then enables them to remove panels and access the contents of a storage unit. The frames and panels carry their own structural weight, but not that of the buildings, so they're commonly made from 26-gauge metal corrugated partitions. It is possible to reinforce them, however, with 20-gauge top and bottom channels and either 22- or 20-gauge mid-span supports. This added strength deters anyone intent on trying to forcefully penetrate the partition.
Wire Mesh and Burglar Bars: The vertical area between the top of wall panels and the ceiling of the building needs to be addressed. These areas can be irregular in shape and are often designed to allow the passage of air throughout the facility's units. In these cases, there are two options to secure that area while still meeting other needs. The first is the use of 16-gauge galvanized wire formed into a 2-inch by 2-inch square mesh pattern that can be installed either horizontally above, or vertically between, units. This galvanized mesh is attached to the edges of the units by metal angles and clips specifically designed to hold it in place. It is recommended for use in storage units with overhead gaps that might allow entry. The second common choice in this area is the use of burglar bars, which are 2-3/4"-wide galvanized hat channels that can provide added security for the space above the top of hallway systems or above unit partitions. Burglar bars commonly attach horizontally to the support columns at 8" increments to restrict access. They are available in glossy white or in acrylic-coated Galvalume® to match partitions and blend in with the storage unit enclosure.
Complete Self-Storage Security
Paying attention to security in a self-storage facility is made easier when roll-up doors, hallway systems and security accessories are combined into a coordinated system and provided by a single manufacturer. It also makes it easy to demonstrate to potential customers the extent to which the most up-to-date measures are incorporated to keep their belongings safe and secure.
To learn more about the specifics of self-storage security, contact your local DBCI representative.