DBCI Blog
The Power of Innovation. The Strength of Commitment. Steel roll-up door tips, tricks and industry updates from DBCI.
DBCI Blog
/
Urban Self-Storage Facility Solutions
Urban Self-Storage Facility Solutions
Posted on March 25, 2021 by DBCI
Urban areas are, by definition, densely populated. That usually means square footage in buildings for living or working is in higher demand, and likely to be more costly, as compared to non-urban areas. It can also mean that available storage space within a living area or office suite may be limited to help control those costs. In response, many commercial and residential buildings in urban areas provide a separate area for tenant storage in spaces that are otherwise not usable, such as interior areas without window access and/or climate control, basements, etc. In addition, some storage businesses open facilities in existing urban buildings specifically to meet the self-storage needs of the tenants who live or work there.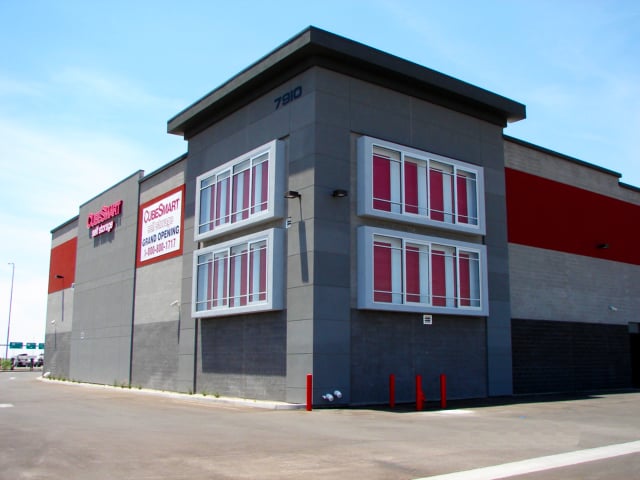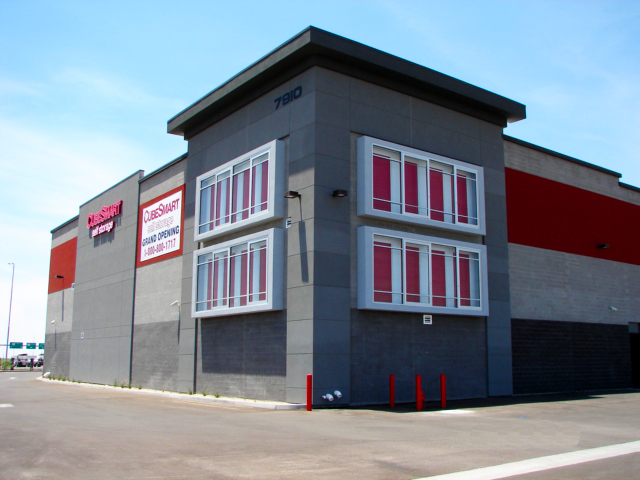 Urban Self-Storage Facility Considerations
One of the preferred ways to provide urban self-storage facility solutions is to use non-combustible metal wall systems with roll-up metal doors. These coordinated systems, with all of the components provided by a single manufacturer such as DBCI, provide an effective, durable, secure and space-efficient means to create needed storage solutions. Part of the beauty of these integrated systems is that they can be brought into an existing or new building space and installed by a single contractor, creating real value to the building owner in an otherwise marginal, underutilized part of a building. When working with systems like this for urban storage, here are some things to keep in mind:
Enclosing Walls: Storage spaces can be enclosed quite effectively by using non-load bearing, corrugated metal partitions as interior dividers between storage units. Commonly known as Hallway Systems, they can also be used along the sides and fronts of units to create dividers, surround door openings and effectively create hallways leading into or around storage units. Metal panels for this purpose are commonly 24- or 26-gauge in thickness and between 12-20 inches wide.
The panels tightly lock together with self-drilling fasteners at the side seams (that can be concealed in most cases) to ensure stability, . Mid-span horizontal bracing supports can increase wall strength using hem-and-channel construction to eliminate sharp edges and conceal fasteners. For exposed outside corners—particularly in access hallways—metal corner guards that complement the look of the walls can be used to protect tenants and their belongings as well as improve the longevity and durability of both corrugated and flush hallway systems.. Metal panels and components are typically pre-finished in glossy white or acrylic-coated Galvalume® in selected colors, further speeding their installation.
Security: All self-storage units need to be secure, particularly in urban areas that are, by nature, in communities with larger amounts of people. That not only means that it is advisable to utilize a lockable rolling metal door secured with superior latches, it means making sure that partitions are secure too. Metal panel partitions may not run all the way to the ceiling or structure above, so wire mesh or horizontal bars may be appropriate that are designed to fill in this area, may be an appropriate way to keep the unit secure while allowing air to freely flow in and out of the units. Mesh can be installed either horizontally above or vertically between units, while security bars are attached horizontally above the units, often as a low-tech way to secure hallway areas.
Accessibility/ADA Standards: The Americans with Disabilities Act (ADA) certainly applies to urban buildings, and that includes self-storage areas too. The ADA stipulates that five percent of the total number of storage units in any facility need to be fully accessible to those with disabilities when there are 200 or fewer storage units. In facilities with more than 200 units, 10 units plus an additional two percent of all units in the facility must be ADA compliant. Compliance includes meeting ADA requirements regarding path of travel widths and clearance, door pulls, signage and door tensioning for ease of operability. Electric motors for doors are not required but often selected for ease of door opening and closing by all users. For more information on ADA compliance as it pertains to self-storage, read our recent 'Steel-Curtain Roll-Up Doors 101' blog post or review kit details here.
Specialty Storage: Some urban dwellers have specific storage needs, such as storing wine in a temperature-appropriate area. Some specialty products can be integrated into a storage area or facility to allow wine to mature without disturbance while providing protection against many damaging conditions. Products designed as wine lockers come in multiple faux wood-grain options that conceal their strong galvanized steel construction. They can be specified to include pre-hung, flush doors in single-stack or double-stack configurations.
If you are interested in learning more about storage doors, hallways systems and components for urban areas, be sure to consult the product manufacturer for application, installation and maintenance instructions, as well as information on warranties. For full details on DBCI storage solutions, including commercial roll-up doors, hallway systems and components, contact your local DBCI representative.